Together we work as a group and collaborate so that we can provide you the benefit of our combined years of experience.
Darrell Hampsten
Director
Darrell Hampsten arrived at SBDC Daytona shortly after Hurricane Irma, and brought with him a background in accounting, business ownership and economic development. A degree in Entrepreneurship earned in 2000 prepared him in some way for the roller coaster ride of owning his own business, but some lessons can't be taught they can only be learned. For over a decade Darrell has helped SBDC clients grow and expand both their businesses as well as their individual abilities. "I get measured professionally on how well I help other people succeed, and to me that is rewarding to me personally," Darrell said. A former Enrolled Agent with the IRS, Darrell currently is certified as an Economic Development Finance Professional (EDFP) as well as in several business curriculum courses.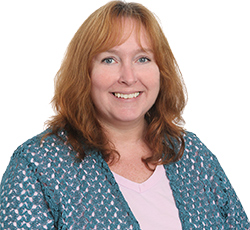 Tracy Martin
Senior Staff Assistant
Tracy Martin joined the FSBDC in January 2014, bringing with her 15 years of experience as an Administrator. Prior to joining the FSBDC, Tracy worked as Manager at 4 Sharp Corners in Massachusetts from 2004 to 2013, and prior to that as Quality Assurance Coordinator at Emerson Power Transmission in upstate New York. Tracy's focus is on assisting our clients and consultants and creating an efficient, welcoming atmosphere at the FSBDC at Daytona State College.